Navigation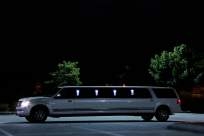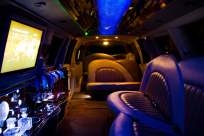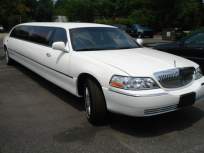 White Rock Airport Limousines
White Rock Limo Service helps our clients minimize traveling worries such as driving to the airport, parking at the airport, taking inter-terminal shuttles and having to carry your luggage all over the airport shuttle buses.

Vancouver Limousine Service is a provider of luxury Vancouver Airport Limo Service to the Vancouver Airport 24hrs a day, seven days a week. Whether you fly with a commercial Airline or a private charter, our professional chauffeurs will greet you with a smile and ensure that your ground transportation will be safe, relaxing and comfortable. White Rock Limo airport service is available 24/7. Your schedule is our schedule. To avoid disappointment, all airport service should be prearranged at least 48 hours in advance. This helps us to provide the first class service.

White Rock Limo Service is a Vancouver BC Based Limousine Company with office in White Rock BC. White Rock Limo Service Provides Services for all occasions like Wedding limo, Prom, Graduation Limos, City Tour Vancouver, YVR to whistler and cruise ship pick up drop off, Tsawwassen Ferry and Anniversary. We can get you decorated limo for wedding, prom, Graduation or any other occasions. Vancouver Limousine Service assures you, your drive will be relaxing and comfortable. Customer Service and safety are our most important priority. We Provide Services for every occasion and Vancouver Airport Transportation. Please call us once, to check our rates for Wedding, Graduation, Airport Shuttle, YVR Transportation, City Tour Vancouver, Executive or Corporate limousine, South Surrey Limousine will be there for you or your family. White Rock Limo Service offer best Limousine rental at affordable rates. Limo Rental, Airport Transportation, Wedding Package, Grads, White Rock Limousine, Abbotsford Limo

White Rock Limos is well trusted Limousine Company backed by the Better Business Bureau of Mainland British Columbia with stretch limousine service around Fraser Valley British Columbia. White Rock BC Limousine Services, YVR Airport Limo White Rock BC White Rock BC YVR Vancouver. White Rock BC Limo. White Rock Airport Transportation, Airport Shuttles, Wedding Limousine. Wine Tours, Sightseeing tours, White Rock to Airport, Night Club Transfer, Concerts, Canucks Games, Wedding package, Graduation Package, Birthday Package, Prom Package, Wine Tour Package, Vancouver airport Transfer, Vancouver Taxi Service.

Our Meet and Greet Service: is great for travelers or parties who are arriving at Vancouver Int'l Airport and are not familiar with the process and surroundings. Meet & Greet service provides peace of mind and is available at affordable rates.

Once you meet our representative they will take you to your limousine. In the case of any inconvenience, "which is very unlikely" we request you to call us at 604-319-2278.